Trình tự đúng nhất để xem lại các phim trong vũ trụ điện ảnh Marvel từ đầu tới kết thúc
Trình tự đúng nhất để xem lại các phim trong vũ trụ điện ảnh Marvel từ đầu tới kết thúc
Để xem thứ tự xem phim Marvel bạn cần nên biết vũ trụ điện ảnh Marvel được chia thành 4 giai đoạn mà các Fan hay gọi là 4 phase.
Giai đoạn 1 (Phase 1)
Trình tự của các phim trong phase 1 của vũ trụ điện ảnh Marvel như sau:
Captain America: The First Avengers – Iron Man 1 – The Incredible Hulk – Iron Man 2 – Thor – The Avengers
Danh sách trên đây không phải là theo thứ tự khởi chiếu của các phim Marvel, dù Iron Man ra mắt trước nhưng bộ phim Captain America: The First Avenger mới thật sự là người bắt đầu câu chuyện của vũ trụ điện ảnh Marvel. Hai phim này nếu xem đúng thứ tự sẽ cho khán giả thấy câu chuyện được phát triển theo đúng tuyến, đồng thời tạo nên sự liên kết chặt chẽ giữa hai phần phim. Các phim tiếp theo dường như không sai biệt gì lắm so với thứ tự thời gian công chiếu các phim. Iron Man 2 ra mắt trước The Incredible Hulk hai tuần, thời điểm đó Thor cũng bắt đầu bước vào những lần công chiếu đầu tiên của mình. Trong khi đó The Avengers lại là bộ phim quy tụ các siêu anh hùng, đánh dấu lần đầu các anh hùng hợp tác với nhau chống lại các thế lực xâm chiếm Trái Đất (đối đầu với Loki).
Có thể nói Phase 1 sẽ cung cấp đầy đủ "sơ yếu lý lịch" của các siêu anh hùng Marvel và các mối quan hệ xoay quanh họ.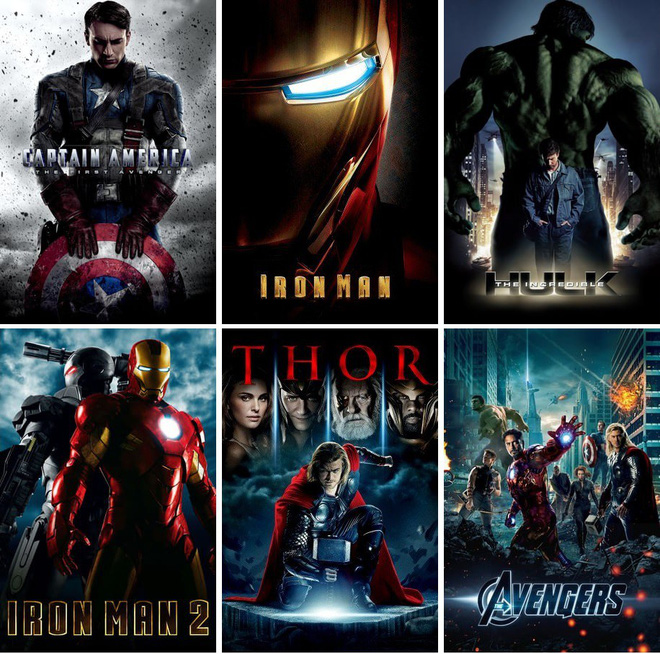 Phim lẻ:
Giai đoạn 2 (Phase 2)
Trong phase 2, vũ trụ điện ảnh Marvel đã bắt đầu xuất hiện nhiều siêu anh hùng trong 1 bộ phim kể cả đó là phim riêng lẻ.
Iron Man 3 – Thor: The Dark World – Captain America: The Winter Soldier – Guardian of the Galaxy – Guardian of the Galaxy 2 – Avengers: Age of Ultron – Ant-man
Giai đoạn 2 có trình tự phim khá đúng với lịch khởi chiếu và khớp cả năm ngoài đời thật, tuy nhiên, có 1 chi tiết khiến không ít khán giả phải hoài nghi về dòng thời gian, đó là không biết liệu câu chuyện của nhóm Vệ binh Dải Ngân Hà ở phần 2 liệu có tiếp nối luôn sau phần 1 hay phần phim này sẽ tiếp nối ở phase 3, sau bộ phim Dr. Strange. Tuy nhiên, thực chất phase 2 của vũ trụ anh hùng Marvel chủ yếu để giải thích về nguồn gốc và sức mạnh của các viên đá vô cực, hé lộ kẻ phản diện cực mạnh Thanos. Trong khi đó Vệ binh Dải Ngân Hà 2 cũng không có quá nhiều kết nối với các bộ phim khác, ngoài việc xuất hiện nhân vật Adam Warlock ở cuối phim. Bởi vậy, có lẽ khán giả chúng ta nên xem phần 2 luôn sau phần 1 cũng sẽ không ảnh hưởng gì.
Phim lẻ:
Giai đoạn 3 (Phase 3)
Đây là giai đoạn khiến bạn sẽ bối rối bởi những nhân vật mới xuất hiện mà không hề rõ nguồn gốc và là bước đệm trước khi Marvel ra mắt Avenger 3 : Infinity War.
Captain America: Civil War – Doctor Strange – Spider-man: Home Coming – Thor: Ragnarok – Black Panther – Avengers: Infinity War – Ant-Man and the Wasp – Captain Marvel – Avengers 4 – End Game
Trong giai đoạn này, Marvel đã chính thức sở hữu anh chàng Spider man sau bao lần công chiếu bởi nhiều hãng phim trước đây, vậy nên có phần sẽ hơi lộn xộn. Thứ tự xem phim Marvel đúng mà bạn nên xem là bắt đầu từ cuộc chiến nội bộ giữa Captain và Iron Man hay còn được gọi là Avengers 2.5 (Captain America: Civil War) , trong phần phim này Người Nhện và Black Panther cũng sẽ lần đầu xuất hiện trong phim của Marvel. Sau đó chúng ta sẽ tìm hiểu về nguồn gốc của Doctor Strange , người mà sau đó sẽ gặp trực tiếp Thor và có ảnh hưởng lớn đến vũ trụ điện ảnh Marvel sau này. Tiếp đến chúng ta sẽ hiểu thêm về Spiderman trong Home Coming, Thor: Ragnarok và cuối cùng là Black Panther mới ra mắt gần đây ( bộ phim đã cho khán giả góc nhìn chân thực nhất về kỳ quan điện ảnh Wakanda, nơi các Avengers sẽ đụng độ với Thanos trong Avenger 3). Theo Marvel, 3 bộ phim này được diễn ra cùng lúc, trước phần phim Infinity War và có nội dung liên quan trực tiếp đến Infinity War sau này.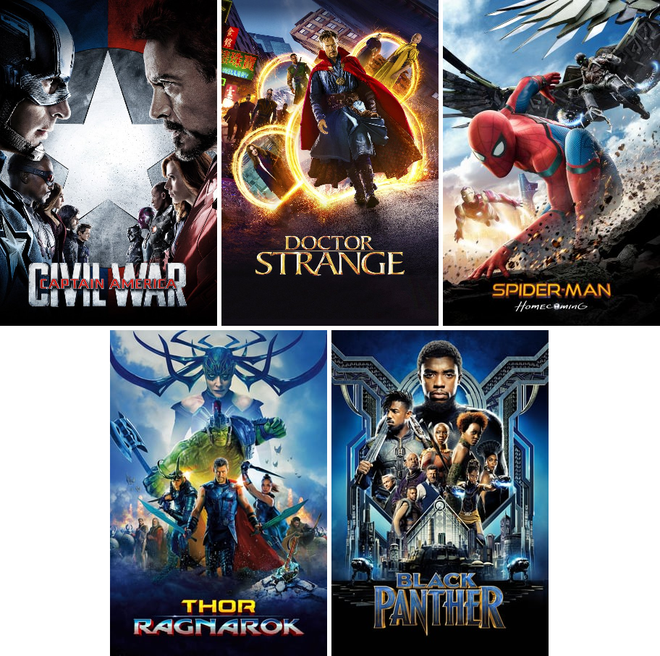 Sau Avengers 3  Infinity War – Cuộc chiến vô cực ta sẽ tiếp tục xem tiếp bộ Phim Ant-Man and the Wasp – Captain Marvel đây là 2 bộ phim sẽ có liên quan đến Avengers 4. Trong Ant-Man and the Wasp đoạn cuối phim ta thấy sự biến mất của 3 nhân viên (có liên quan đến cái búng tay của Thanos) và trong phần Trailer mới đây nhất của Avengers 4 End Game cũng đó thấy sự xuất hiện của Người kiến (dự báo có liên quan đến thế giới lượng tử).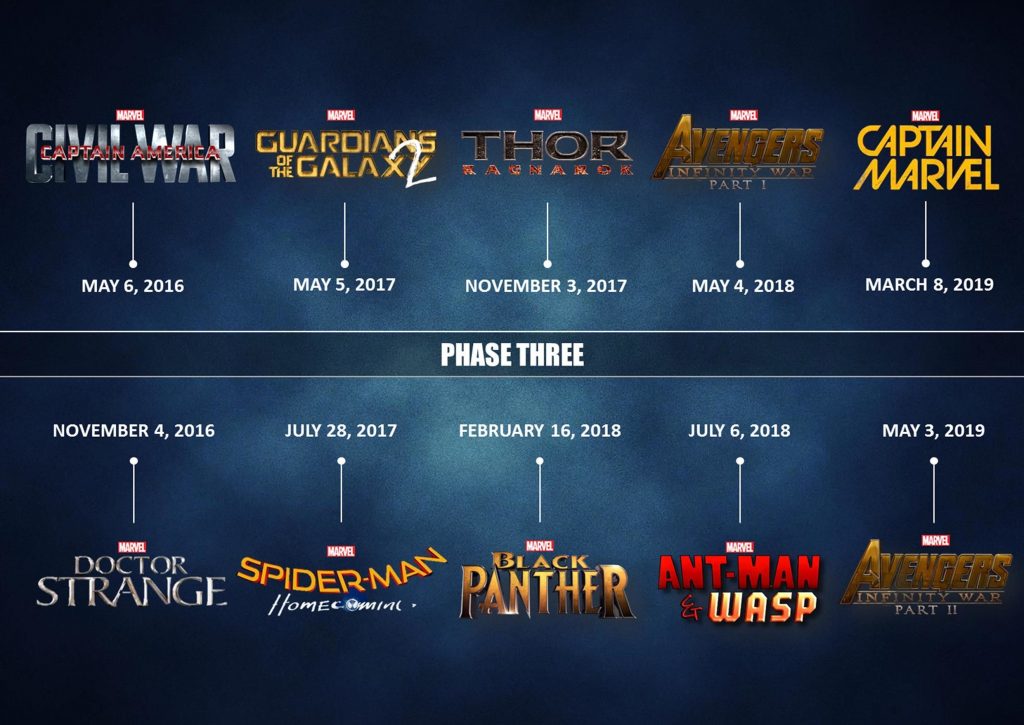 Giai đoạn 4 (Phase 4)
Giai đoạn này thì chưa ra mắt phim nào hết (hiện tại tới tháng 12/2018 Phase 3 vẫn chưa kết thúc). Tuy nhiên hiện hãng phim Marvel đã xác nhận 5 bộ phim sẽ có trong phần 4 và 1 số bộ phim theo tin đồn sẽ được làm trong phần này!
1. CONFIRMED: BLACK PANTHER 2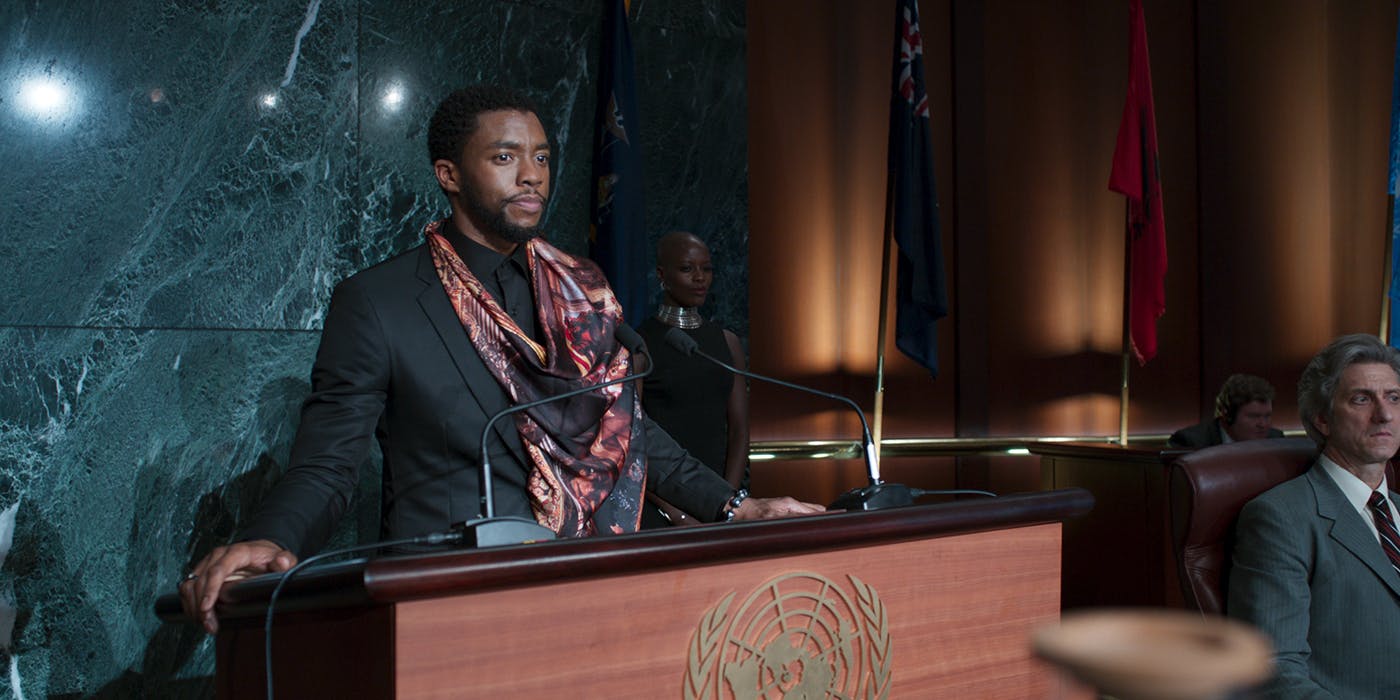 Yes, Avengers: Infinity War may have ended with Black Panther crumbling to dust, but you shouldn't worry – the King of Wakanda isn't going anywhere. While the cameras aren't rolling just yet, it wasn't long after the big and successful release of the first film that Marvel confirmed a sequel would be coming.
Black Panther 2 does not have an official release date or full cast list yet, but it's safe to assume that most of the actors from the first film will return. There is no word yet on which Marvel character will appear as the antagonist, but a popular fan-theory lists Namor, the King of Atlantis, as a possible villain/frenemy in the film.
2. RUMORED: NOVA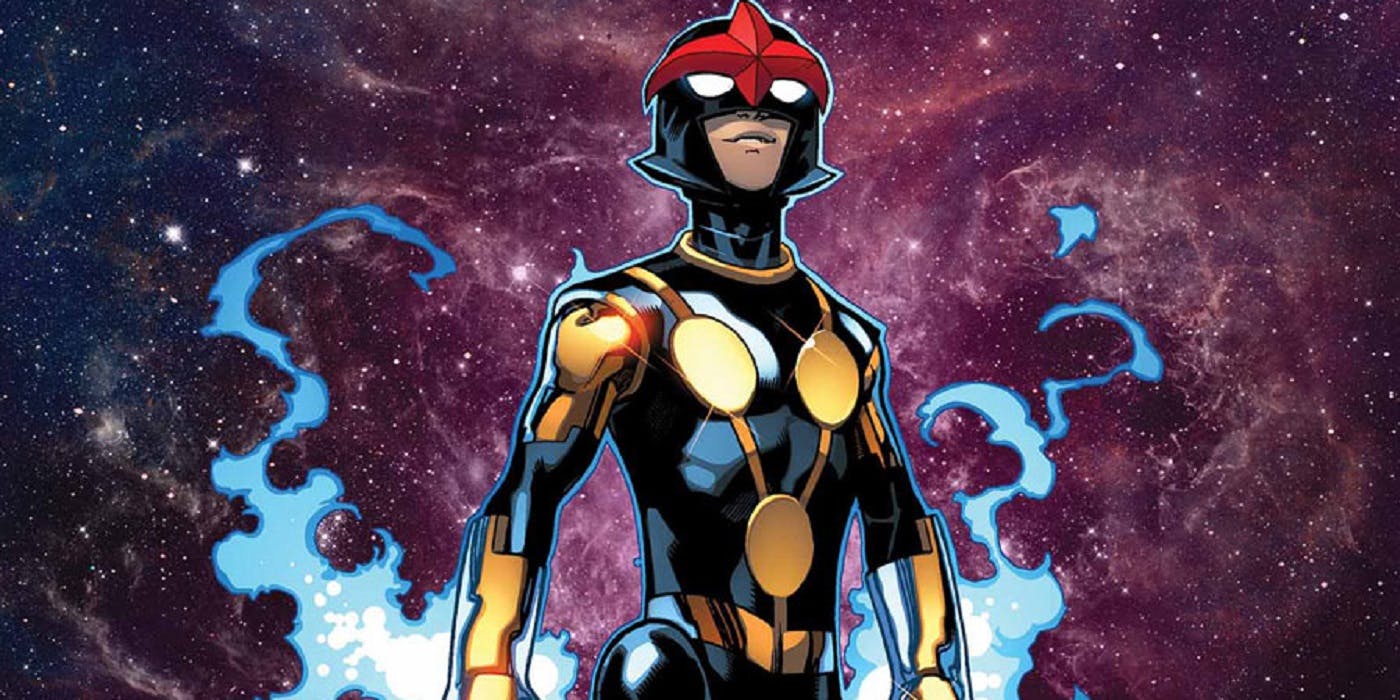 Ever since James Gunn gave audiences a Guardians of the Galaxy movie that was faithful to the modern era of Marvel's cosmic comic books, fans have been clamoring for the arrival of Nova in the Marvel Cinematic Universe. The fan-favorite space character is a big part of the comics, yet is nowhere to be seen in the movies as of now.
While before, Gunn had stated that he had no desire to use Nova in his Marvel cosmic films, the director later changed his tune by stating that Nova will be coming to the MCU. Of course, this has led many to theorize that we might see the character in Guardians of the Galaxy Vol. 3 before getting his very own spin-off film.
3. WANT: THE VISION
Paul Bettany's Vision was created in Avengers: Age of Ultron. While the character starred in Captain America: Civil War and Avengers: Infinity War, we did not see him get a solo storyline yet. But all of that could change with a Vision film, which could easily be inspired by Tom King and Gabriel Walta's brilliant The Vision series.
In the comic series, Vision built himself a wife and two children, Viv and Vin, and moved into a lovely little home in a quiet neighbourhood. However, the androids' quest for a normal life and acceptance only led to complications and horrors, something that made the series not only unique but fascinating – and the great basis for a possible film.
4. CONFIRMED: BLACK WIDOW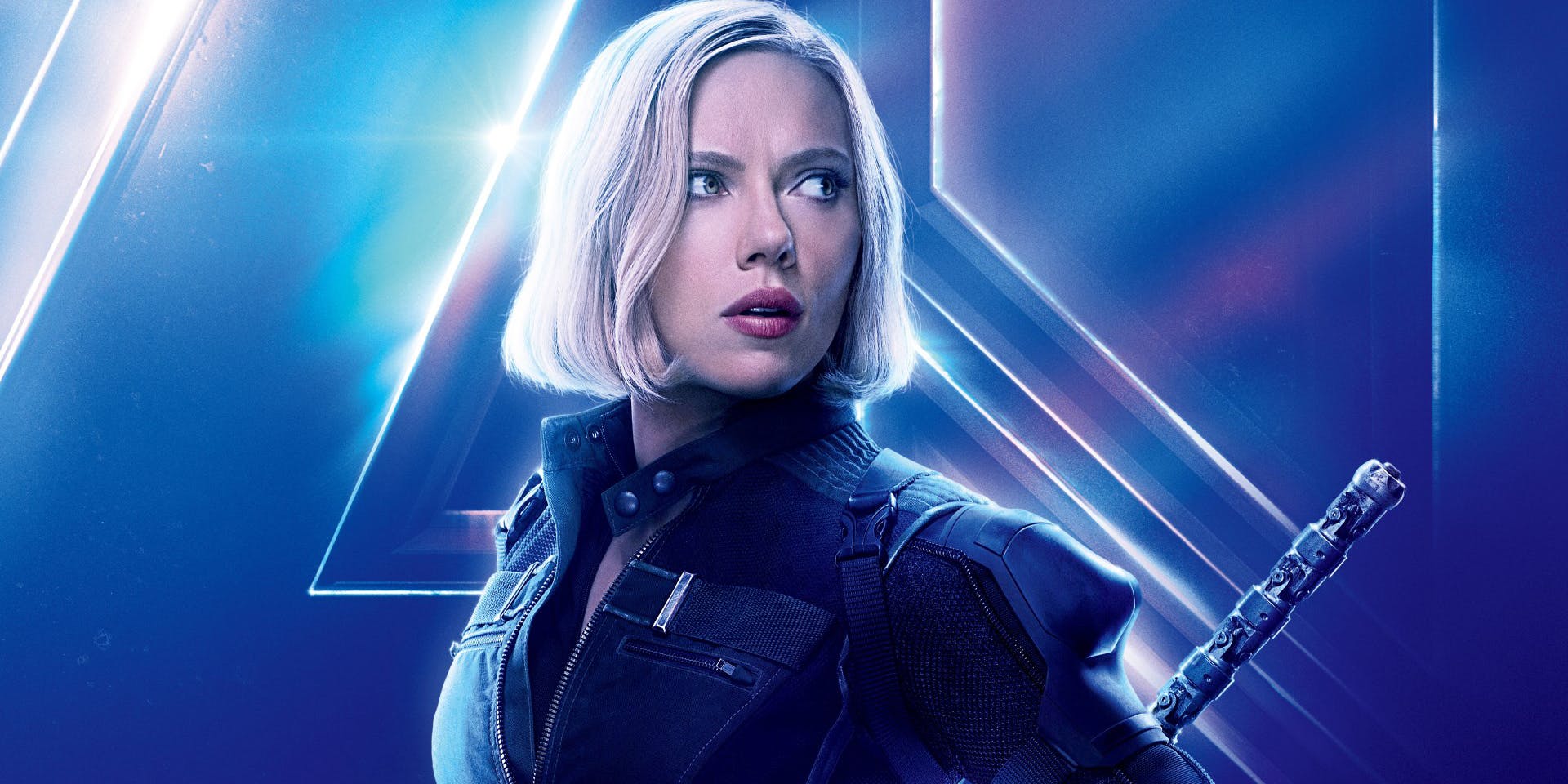 It was already a while ago that Marvel announced that it was finally making a solo Black Widow film. While there is not an official release date yet, a writer was reportedly hired to pen the script, someone who was said to be working closely alongside actress Scarlett Johansson to break the story and direction of the film.
Given that many think that Natasha Romanoff may not make it out of Avengers 4, rumors are currently circulating that Black Widow could be a flashback movie set during the character's formative years as a Russian spy. On top of that, some fans believe that Sebastian Stan's Winter Soldier could also return to co-star in the film.
5. RUMORED: A-FORCE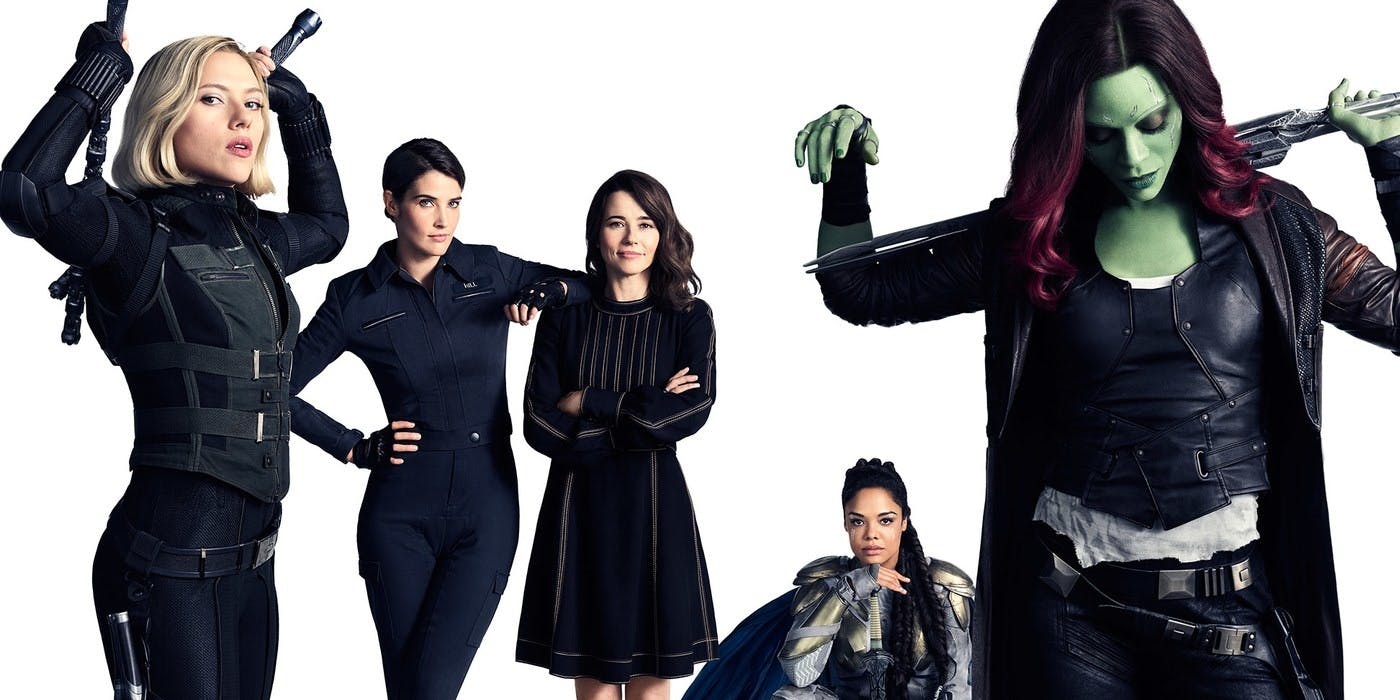 Following the release of Avengers: Age of Ultron, Guardians of the Galaxy Vol. 2and Thor: Ragnarok, the female actresses of the Marvel Universe began stirring the pot in order to get an all-female Avengers film going. Inspired by the A-Forcecomic series, the film would star the likes of Black Widow, the Wasp, Valkyrie and Scarlet Witch – for starters.
While there have been zero confirmation about such a film, the actresses approached Kevin Feige directly to let him know they were interested in such a project. If the cast is willing and Marvel Studios is listening, then perhaps Phase 4 of the MCU will feature a very different kind of Avengers film.
6. WANT: FANTASTIC FOUR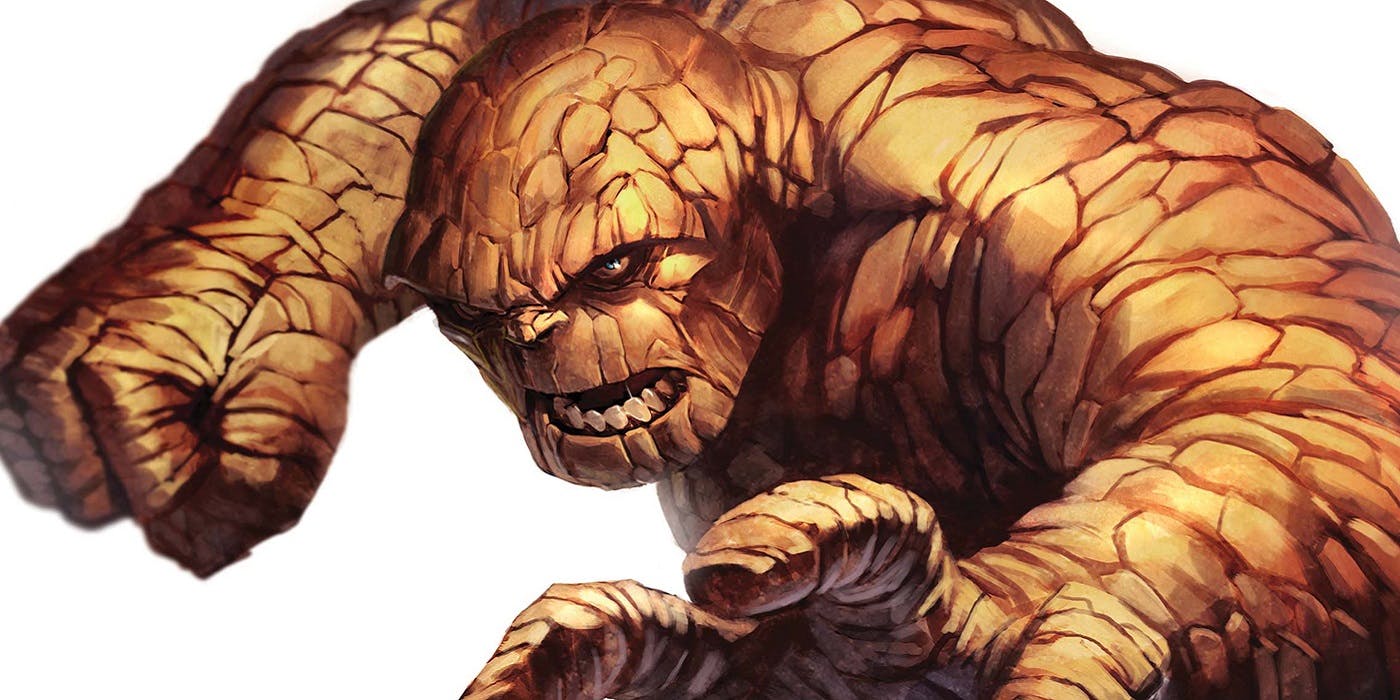 Since Disney is currently in the process of purchasing 20th Century Fox's film assets, it's only a matter of time before the Fantastic Four come home to Marvel. Then, the studio would finally be able to give fans the Fantastic Fourmovie they have always wanted. It might take a few years, but what better franchise to build Phase 4 around? Phase… four.
The conclusion of Avengers 4 would probably serve as the perfect set-up for the introduction of Marvel's first family of superheroes. In fact, it's possible that the super-team is already a part of the MCU. After all, we never found out who purchased the Avengers Tower in Spider-Man: Homecoming… Could it be someone looking to re-brand it as the Baxter Building?
7. CONFIRMED: SPIDER-MAN SEQUEL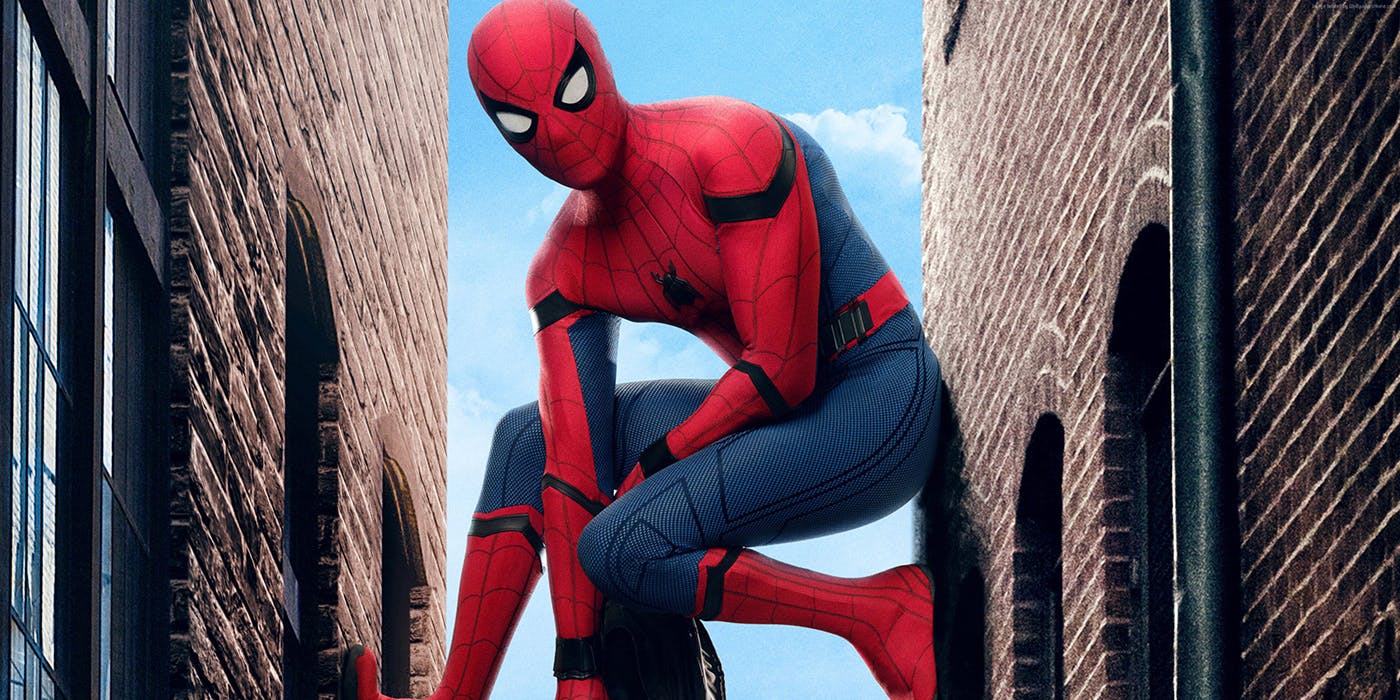 No matter how Avengers 4 ends, no matter which fan-favorite character dies and how many tears we shed, the sequel to Spider-Man: Homecoming will be coming on the heels of the final Phase 3 film. In fact, only a few short months after Avengers 4, Spider-Man: Far From Home will be hitting theaters.
The sequel will once again be directed by Jon Watts and star Tom Holland in the role of Peter Parker. The film is currently shooting, and the title is meant to be a clear reflection of the story, which will take Peter away from his usual stomping ground of New York City. Michael Keaton is said to return to the role of Adrian Toomes, and Jake Gyllenhaal is rumored to play Mysterio.
8. RUMORED: THOR 4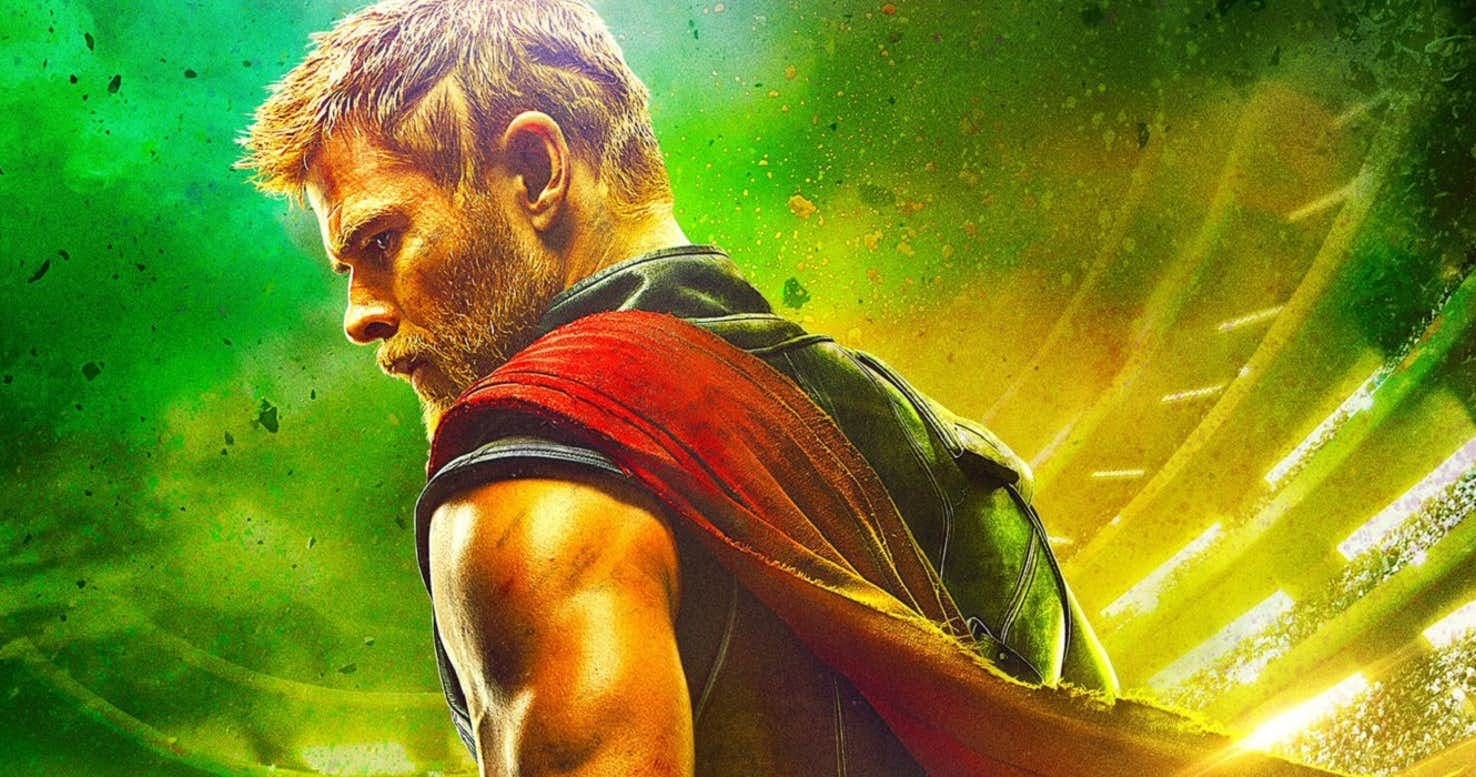 There is no telling what will become of Thor in Avengers 4. The character could end up living to fight another day, or he could end up making the ultimate sacrifice to save the universe. While most assume that this could be the end for Thor, there are increasing rumors that actor Chris Hemsworth might return for a fourth Thorfilm.
The actor has gone on record to state that he greatly enjoyed his time with director Taika Waititi on Thor: Ragnarok and that he felt rejuvenated to play the character again. Hemsworth even confirmed that he and Waititi have begun discussing possible story ideas for Thor 4, which means it might just happen.
9. WANT: CAPTAIN AMERICA 4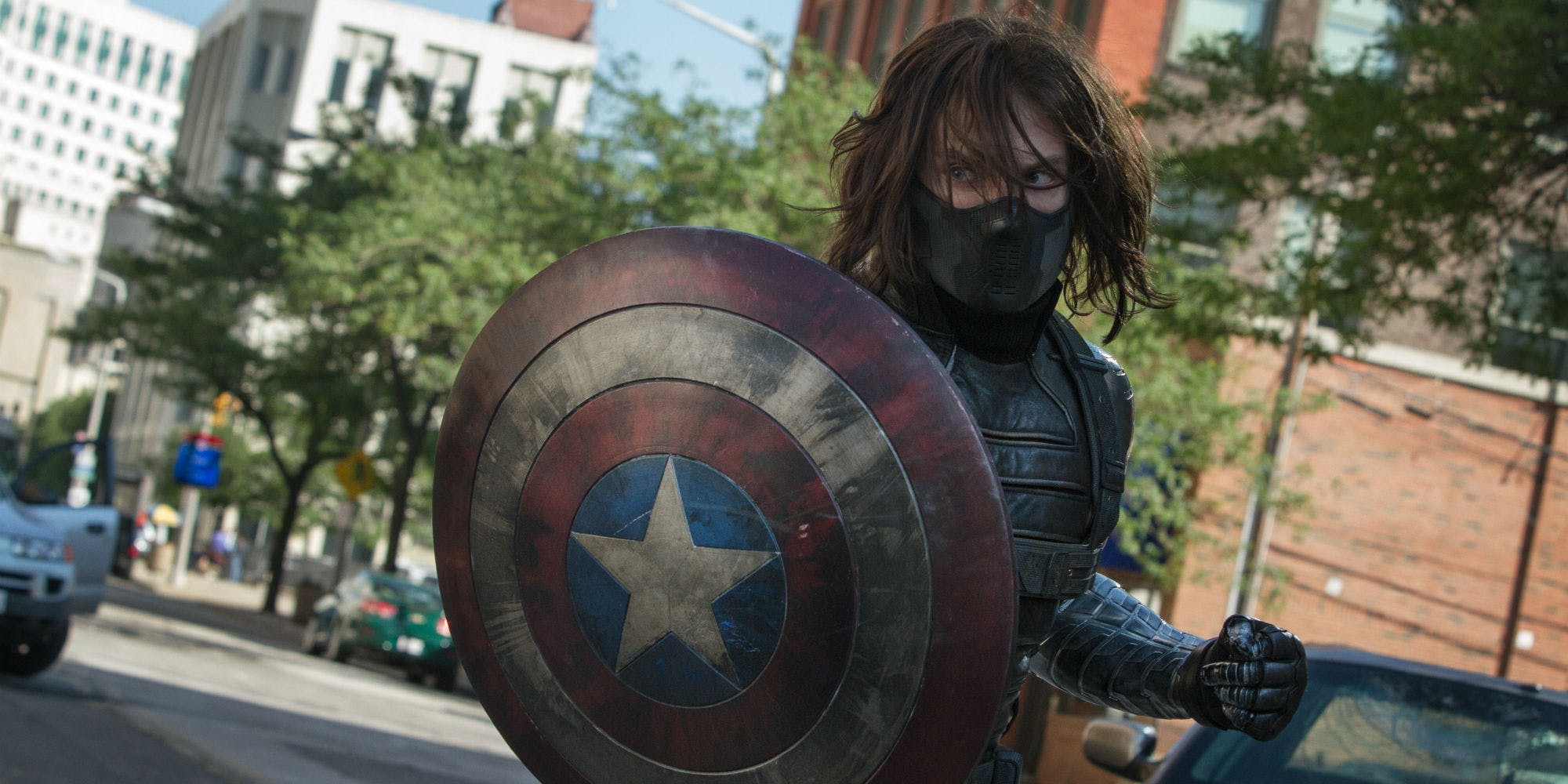 Yes, we are aware that we might have to bid farewell to Steve Rogers' Captain America in Avengers 4. But that doesn't mean that it has to be the end. In the comic books, Steve's best friend, Bucky Barnes, took the mantle of Captain America so that Steve's legacy could live on. With his shield and a new uniform, Bucky became the new Star-Spangled Man With a Plan.
Bucky had trouble being as good a Captain America as Steve, and that's what made this succession so fascinating. What's more, since the two characters spent so much time together during World War II, we could see the return of Chris Evans in some key flashback scenes that would inform Bucky's plight in the present.
10. CONFIRMED: DOCTOR STRANGE 2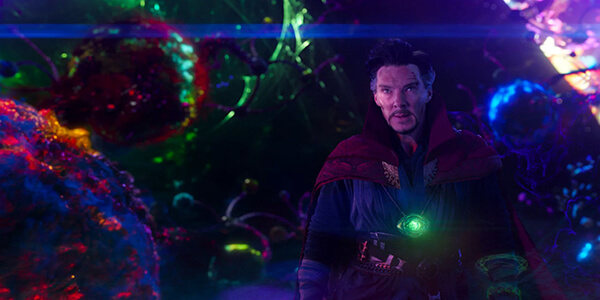 The first Doctor Strange film was released almost two years ago, in 2016. While it made more money than Ant-Man, a movie that did generate a sequel, Marvel did not exactly give a green light to a sequel starring the Sorcerer Supreme for a long while. Apparently, this was meant to keep the focus on the Doctor's role in Infinity War.
However, now that Infinity War has come and that Doctor Strange has set in motion the endgame, we can look forward to the future. Marvel Studios president Kevin Feige recently confirmed that Doctor Strange 2 would of course happen, and director Scott Derrickson later cryptically hinted shooting could commence as soon as September.
11. RUMORED: ANT-MAN 3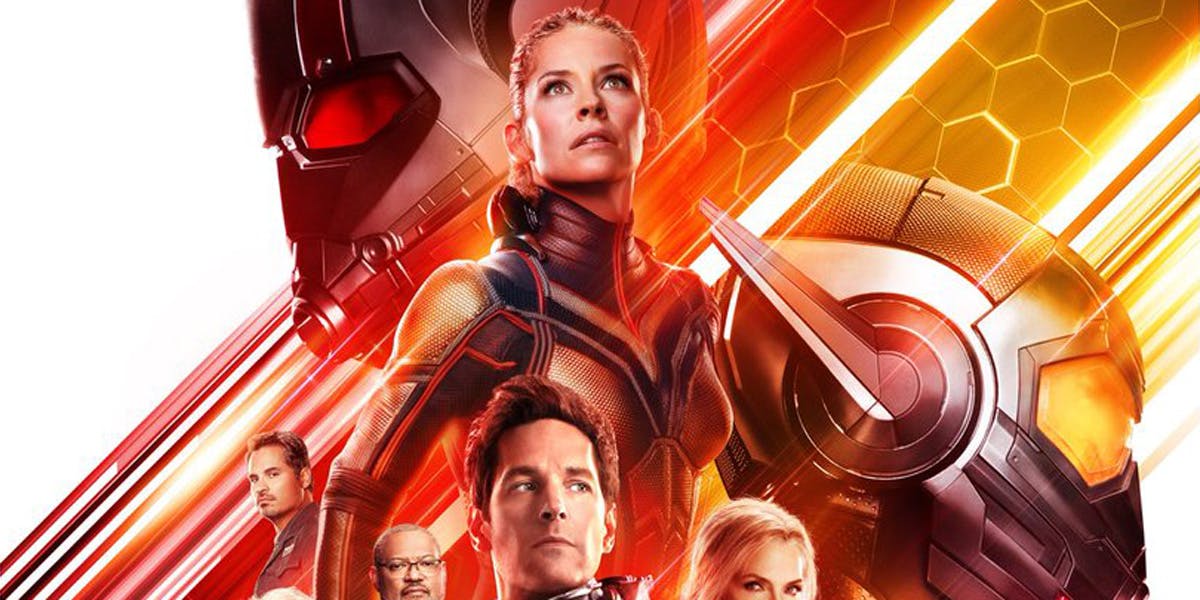 It didn't take very long for Marvel to announce a sequel to 2015's Ant-Man following the tease of Wasp's full superhero debut. Now, here we hare three years later and Ant-Man and the Wasp has already been released, to fan and critical acclaim. While we don't know the future of the franchise yet, it appears Ant-Man 3 could very well happen.
After all, the first two Ant-Man films told their very own little story that didn't have too much of an impact on the larger Marvel Universe. Plus, co-writer and star Paul Rudd already confirmed he has ideas for the third film… and audiences really need to find out what Janet Van Dyne was up to in the Quantum Realm all those years.
12. WANT: INHUMANS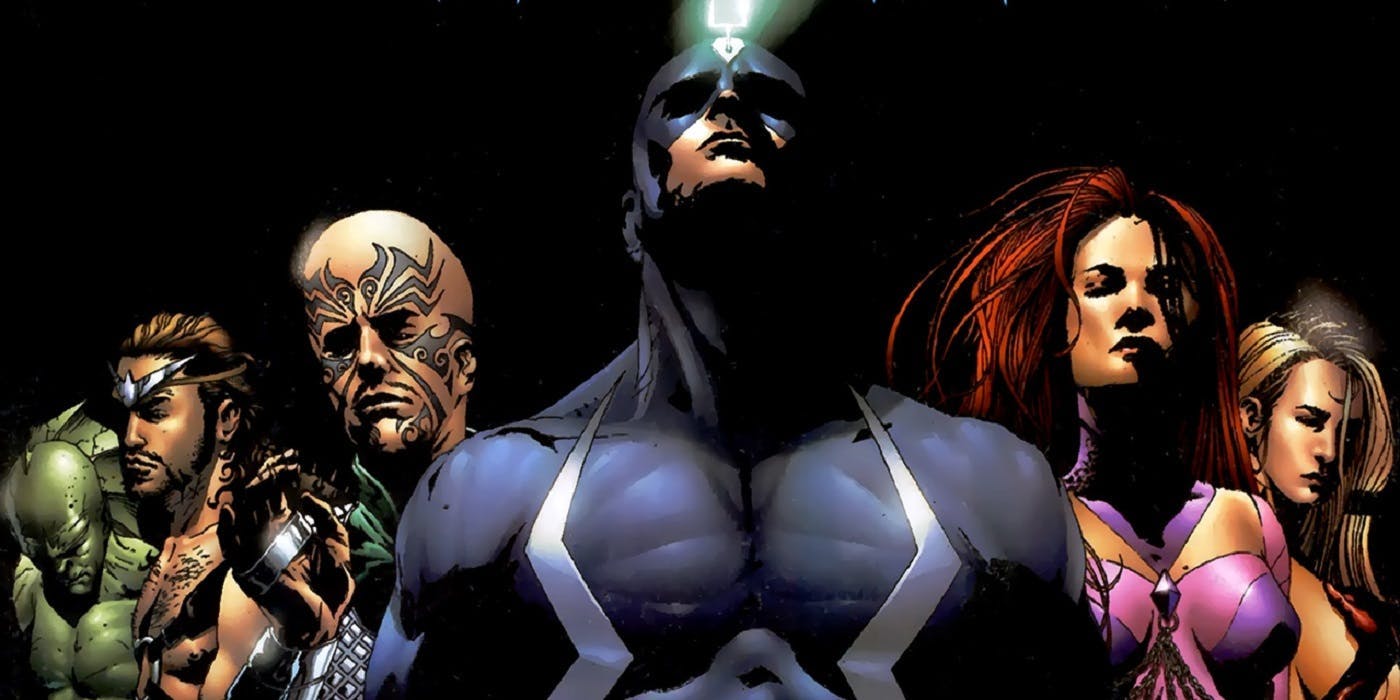 When Marvel first announced its plans for Phase 3, there was supposed to be an Inhumans film coming our way. However, behind-the-scenes shuffles saw the Inhumansfranchise shift to the small screen, where it had an unceremonious 8-episode first season. Following its conclusion, the series was cancelled, and forgotten by all.
Therefore, it's safe to say that most fans would be more than willing to pretend like ABC's Inhumans series never happened and have the big screen movie we were originally promised. An Inhumans film could finally give fans a proper portrayal of the Royal Family, and introduce such fan-favorites as Kamala Khan's Ms. Marvel.
13. CONFIRMED: GUARDIANS OF THE GALAXY VOL. 3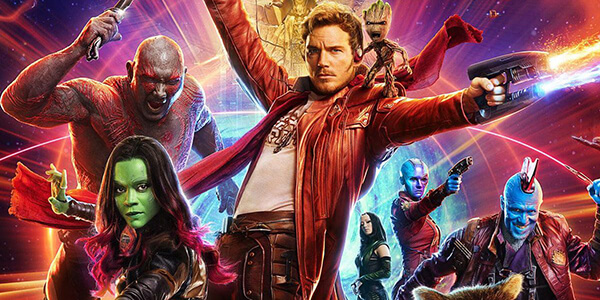 Guardians of the Galaxy Vol. 2 released in 2017 and easily became one of Marvel's biggest film. Following its massive success, and that of its predecessor, Marvel Studios didn't waste anytime in confirming that Guardians of the Galaxy Vol. 3 was of course happening, with an expected release date of 2020.
At the time, writer/director James Gunn had been tapped for the third film, however a recent controversy led to Gunn's firing – leaving the status of the film's script in doubt. There is no question that Guardians of the Galaxy Vol. 3 will happen, it just may end up arriving a little later than originally expected.
14. RUMORED: CAPTAIN MARVEL 2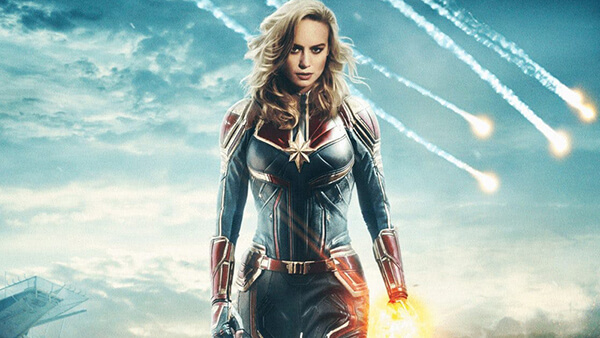 The first Captain Marvel, starring Brie Larson as the title character may still be seven months away, but already fans are looking to the future of the character. We already know that, while her origin story unfolded in the '90s, Carol Danvers will join the Avengers' fight against Thanos in the present. But what about after?
The truth is, Avengers 4 might feature the departure of everyone's favorite super-soldier, Steve Rogers. If that is the case, then Captain Marvel could become the new leader of the Avengers. Not only would the character have an important role to play in the team-up films, but a solo sequel could show the character getting used to modern life – just like another Captain we know.
15. WANT: CHAMPIONS
In Marvel's current comic books, the Champions are the foremost team of teenage superheroes in the Marvel Universe. With such members as Nova, Miles Morales' Spider-Man, Amadeus Cho's Hulk, Viv Vision, Riri Williams' Ironheart and Kamala Khan's Ms. Marvel, the Champions are essentially the legacy of the Avengers.
The inclusion of the team would be one that would greatly fit into the MCU mold. By replacing Miles Morales with the still young Peter Parker, Spider-Man could take it upon himself to build a new team to follow in the footsteps of the Avengers. Then, it just becomes a matter of recruiting the newest additions to the MCU, who could come from the Nova, Vision and Inhumans films — and more.
---
IvyBlue.vn
Tôi yêu đoá hoa Thường xuân xanh biếc!
---